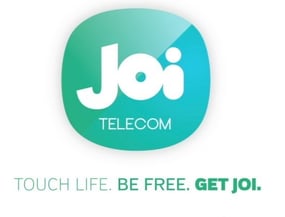 Europe's largest seller of telecommunications
ACN Europe is the largest direct seller of telecommunications, energy and essential services, such as IPTV and Broadband, to homes and businesses in Europe. In 2014, ACN launched a new MVNO, JOi Telecom, in France and the UK. In France, it runs on the SFR network, and in the UK, it runs on the Three network. JOi Telecom is powered by MDS Global's Cloud Monetisation Platform (CMP) and IBM iSeries servers and systems.
ACN wanted to expand its large European footprint with a new consumer brand that would offer customers more choice and value. It was already familiar with MDS Global's integrated technology solutions, having relied on a single instance of CMP to deliver multi-play services in 18 European countries since 2001. They reviewed the existing product and decided that by using the extensive configuration features within CMP, and its proven capability to rapidly launch new services and offers, they could quickly define and launch as an MVNO, at the same time as launching the JOi Telecom brand.
Download the case study to learn more about this strategic partnership.