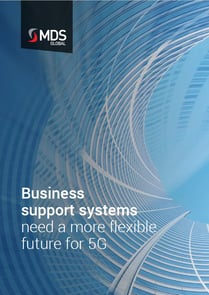 We live in an increasingly personalised, on-demand world, the pressure of which is felt acutely by the telecoms industry. Telco customers can already build a DIY telecoms plan based on a menu of tariffing options, creating a personalised service at a price point that suits their budget.
But with 5G, particularly in the enterprise business market, that personalisation option is turbo-charged. This means that having the flexibility and capability in the business support system (BSS) to fulfil a range of different requirements, and to reliably and accurately deliver and charge for those services, has become a critical factor in the battle for market leadership, customer excellence and operational ROI.
Download this whitepaper to learn how:
Traditional BSS systems are limited by their inflexibility.
Service-led BSS-as-a-Service meets the demand for agile and personalised services.
Being able to automate business processes is critical in B2B and B2B2X environments.
5G and virtualisation will trigger on-demand billing.
Complete the form to download this whitepaper.