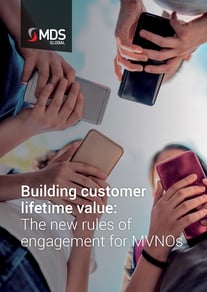 There are two universal truths in today's telecoms markets – competition drives down prices, and customers want more for less.
Increasing the customer lifetime value (CLV) of your subscriber base in a price-competitive market, especially one packed with price-conscious customers, is a tough balancing act. Like any balancing act it demands flexibility – but it also requires that you maximise your touchpoints to maintain contact and make the most of that flexibility.
This demands a strategic approach to your customer relationship management; an approach we believe centres on recognising and adopting the Seven Rules of Customer Engagement:
Improve the experience
Personalise communications
Reduce pricing barriers
Offer meaningful choice
Target promotions
Reward loyalty
Encourage feedback
Complete the form to download this whitepaper.