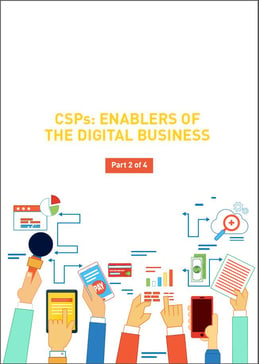 89% of CSPs admit that they do not fully meet the needs of SMEs. This means that the SME market presents a unique opportunity for CSPs to combat the threat of OTT players.
Read this whitepaper to learn how to:
Create a competitive advantage by demonstrating industry expertise in a more complex market segment.

Enable business customers to customise both software and applications to take advantage of the current blurring between IT and communications.

Become a single partner providing multiple services, thus building increased loyalty.

Complete the form to download this free whitepaper.