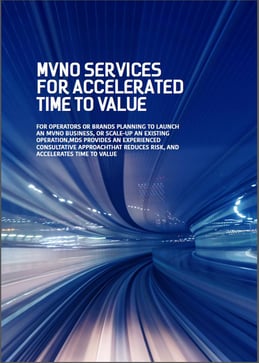 Learning how to mitigate risk and maximise opportunity is key for any MVNO. Working in partnership with an experienced Virtual Network Enabler (VNE) reduces risk and quickens the process. Read this whitepaper to learn how MVNOs can:
1. Develop a realistic and effective business plan.

2. Create a clear go to market strategy.

3. Manage their customers and their experiences.
All of these factors require the assistance of an effective and experienced partner. At MDS Global, we have the experience, passion and customer focus to take your business forward.
Complete the form to download this whitepaper.