How can you increase the ARPU or, at the very least, the customer lifetime value (CLV), of price-conscious prepaid customers?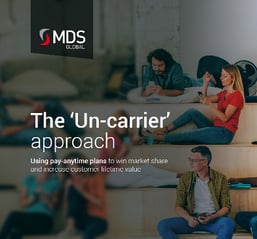 Every interaction you have with your customers is a 'breadcrumb' that can entice them to think differently about how they use their phone and, ultimately, convince them that prepaid isn't the only way. This breadcrumb approach empowers customers to use their mobile phones as they want, when they want, using anytime payment plans.


Whilst there are many different combinations of breadcrumbs, in this eBook we outline a four-step plan that VNOs should follow to increase the CLV and ARPU of their prepaid customers:

1. Give customers control through the app
2. Reward your customers for giving you their data
3. Use your data to build segmented propositions
4. Add incremental revenue through extra value-adding services
Complete the form to download this free eBook.